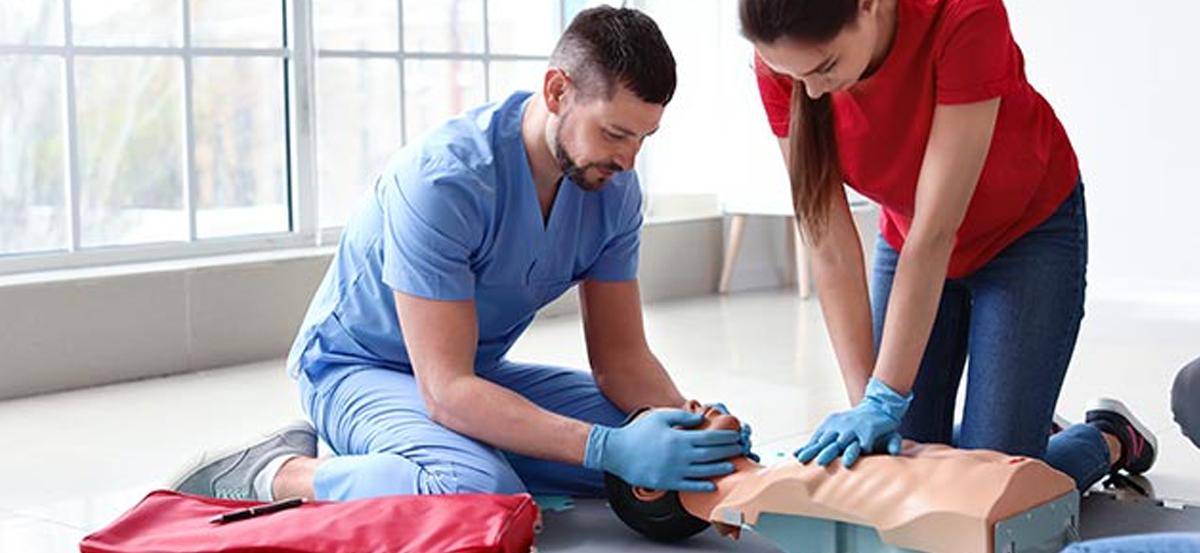 STA- First Aid Courses
Course Overview : While one deals with casualty the 'Emergency first aid services' make the work place safer from the fatalities. This course enables learners with the necessary knowledge, understanding and skills to support in emergency. Myth that is associated with the first aid courses is that it may land one into the quagmire like legal consequences which is not for those who are wise enough to stay within the red line of their trainings.
Duration
Maximum 06 hours
Audience : This qualification is for learners who have a specific responsibility at work to deliver basic first aid to individuals in a range of emergency first aid situations.
Objective : Basic emergency first-aid procedures and ability to use a defibrillator correctly will be the skills that are going to be developed in a learner. A learner will be able to put across the prompt first aid treatment before the person who requires it effectively.
Outline :
Introduction
Primary Survey
Role & Responsibilities
Incident site assessment
Handling the unresponsive casualty in a professional way
Respiratory functional knowledge
CPR & AED
Coping with different types of Injuries
Successful aid at the first sight of The – Wounds, Bleeding, Fractures, dislocations, Shock & Seizures
Practical : Students will practice the essential skills in small groups and will apply the above skills in scenario sessions during the course.
Accreditation Body : Dubai Corporation of Ambulance Services (DCAS), Safety Training Awards (STA), UK.
Certificate validity : Three years valid Certificate allover UAE and Two years valid certificate inside Jebel Ali Free zone Zone Area Jurisdiction.