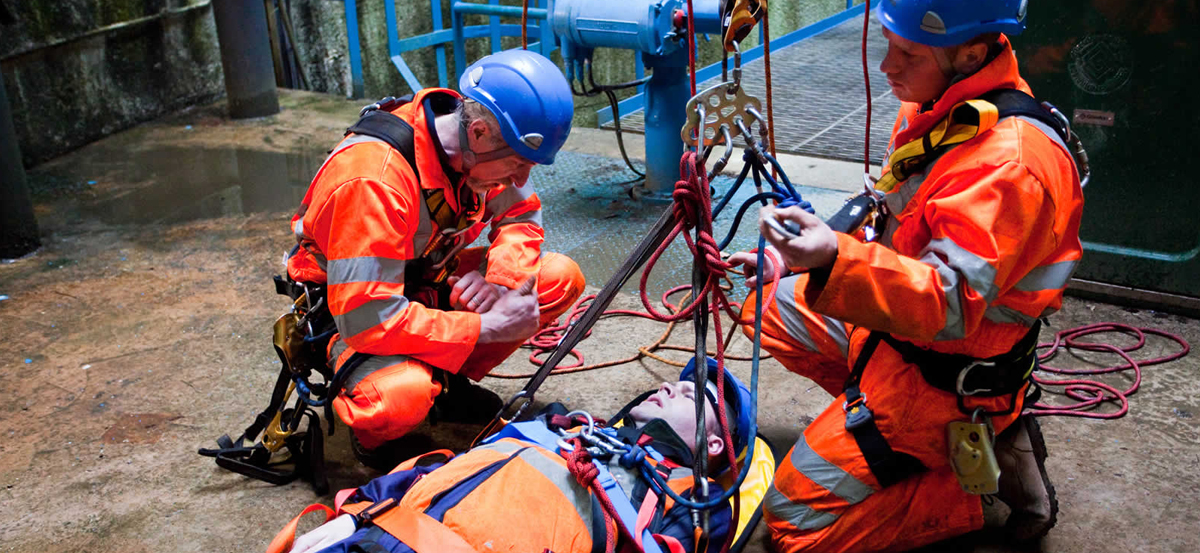 HSE Courses
Course Overview : This course builds an ability to cope with the technically challenged environment to rescue or recovery of individuals entrapped.
Duration
Maximum 2 days programme
Objective : successfully handled On-site Risk Management on various occasions involving Confined Space Rescue.
Course Outline:
Introduction
Sense of obligations/Role or Responsibilities
Risk and Risk Assessment
Conduct confined space rescues (various scenarios)
Entry Permits or Legislative requirements for confined space entry
Emergency response procedures
Implementation of control measures as determined by the risk assessment process
Roles and responsibilities of stand-by persons
Categories of Confined Space Rescue.
The use of Personal Protection Equipment necessary for making rescues.
The use of Retrieval Systems for non-entry rescue.
The entry Permit System with need to communicate the system for preparation, issuance, use and cancellation of entry permit.
Hazards encountered while performing a confined space rescue.
Respiratory Protection and the use of SCBA.
Review of accidents common to confined space.
SKED usage and stretcher drill.
The requirements to practice Rescue Drills.
Practical : Multi-Gas Detector Use, Self Contained Breathing Apparatus, Supplied Air Breathing Apparatus and Hoisting and Lowering of Injured Workers
Accreditation Body : KHDA & Dubai Municipality approved Course
Certificate validity : 2 Years Valid Certificate